Learn More About the Ocala Safety Surfacing Team Today

How do you know if our company, Ocala Safety Surfacing, is the best option you have for any project, problem, or need you to have regarding safety surfacing? Simple, by just giving us the time to prove ourselves. Our company is not new and our professionals are not people who call themselves like them but are lacking in many ways. Instead, we have been in businesses for many years and during this time, we have made sure to include reliable and well-trained experts in the field that have at least 4 to 5 years of experience—and some even more.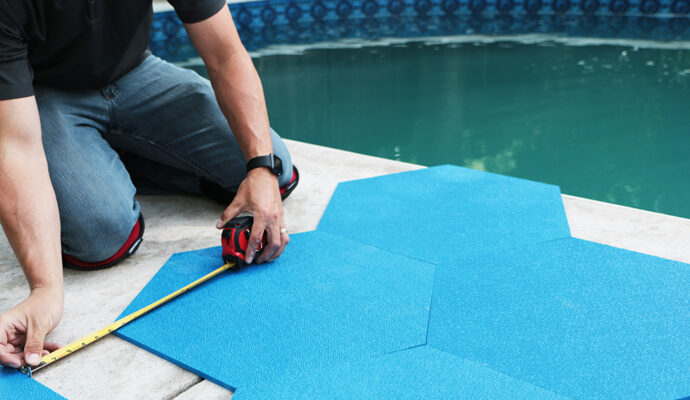 When you consider us as your solution and professionals, we can show you several projects we have worked on and completed for either homeowner, commercial owners, companies, or the government itself since places like city parks or public areas often need safe surfaces as well. The other aspect to point out is that we do not focus on two or three surfaces only like most companies in Ocala or all over Florida.
We work with 5+ surfaces that our team can either install, repair, replace, or perform maintenance to guarantee their longevity and durability. It is up to you for which one of these needs and services you contact us. Finally, how can you know if our services cover what you truly need? It will take a quick overview of each one of them:
Anything related to the field can be handled by our team, and this includes providing advice, recommendations, and helping you choose the right surface for your space.
This is the first surface we started to offer in our company and has great drainage as well as porosity. We highly recommend using it in areas where rain and humidity tend to be an issue for other surfaces.

If you want to imitate the appearance or look of wood mulch but still have a safe surface with lots of support and shock absorption, this one is the right for you.
Flexibility and longevity, these two characteristics are what describe this surface the most. It can last for over 40 years and is used in almost every existing surface and space.
Extra shock absorption and support are what the surface offers, which makes it perfect for places like playgrounds, schools, and city parks where fall up to 12 feet can take place as well as other types of impacts and accidents.
Commonly used for indoor spaces due to the support to joints, knees, and ankles the tiles provide. However, you can use it outdoors as well depending on how well it performs in the climate of the city.
The artificial option we offer is made with nylon and polyethylene, allowing you to have the same result as real grass but it will last much longer and save you time and resources.
This surface is also made with the same materials as the previous grass option, but you can use it mostly in spaces where sports, training, or high-impact activities take place due to how solid and tough the surface is.
To know more about our services, the company, or our professionals, feel free to email, call, or visit us at Ocala Safety Surfacing.
Below is our list of additional services: