Best Rubber Tile Installation Services in Ocala, FL

Finding a safe surface that satisfies meets preferences and needs in both safety and aesthetics is quite difficult for most people since there is a belief that it is impossible to have a stunning surface at the same time as having a safe one. Those who believe this have not met or do not know about rubber tiles. Overall, tiles are quite popular in the surfacing industry be it for roofing, flooring, or other purposes; people just love the stunning geometric patterns they can obtain with them.
However, when they get introduced to a surface like rubber tiles, everyone has their doubts about how it will look and, at the same time, perform when it comes to safety. This is what you need to know to start: it is stunning and amazing for support and shock absorption, all at once.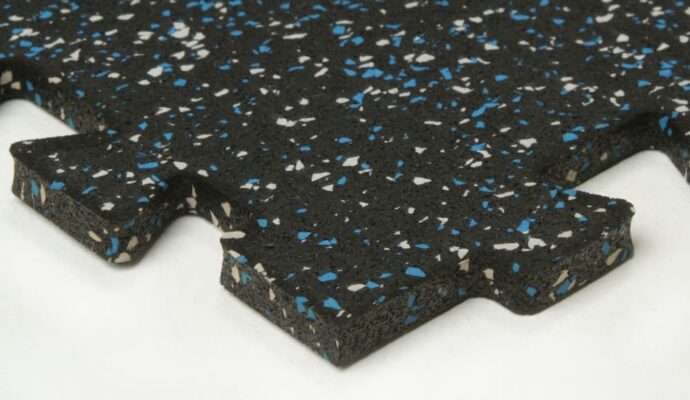 The principle of the tiles and how the surface will look are just the same, so you would usually worry about its shock absorption properties and the support it provides for the main purpose of its use: safety. Now, before getting there, we usually have many people asking us why it is important for them to know about all this when involving themselves with the surface should be as simple as you asking professionals. Indeed, this is possible and not a bad approach in certain cases. However, being well-informed about the surface you will use for your space or are considering it is the best option for you to understand why it is the best or not.
At Ocala Safety Surfacing, we can help you with all the processes of understanding how rubber tiles work, how useful they are, and if you should use them for your space or not. In other words, we will provide you with all the information needed but with the services needed when you make a decision. Installing the tiles is not difficult for us since we have been working with the surface for over a decade and when it comes to performing other services like repairs and replacements or maybe maintenance, our team will also be there for you.
That being said, you can get to know more about this rubber surfacing option right away by continuing to read below.
Why rubber tiles are mostly used indoors
Certain surfaces perform better in specific spaces although they are usually installed in any place you want them to be but under your own risks and considerations. For tiles, you will indeed have a long-lasting surface that, unlike others, offers extra support for joints, knees, and ankles which makes it quite special for specific activities. However, the issue of its durability and longevity lies in how the temperature changes and climate conditions can affect it due to the spaces between each tile.
When you expose it to rain or cold temperatures, the humidity will do its thing and bring more problems in the future. But when you use the tiles for indoor spaces only you do not have to worry about this issue. Then, should you keep it for indoor areas only or bet on outdoor ones as well? In this matter, you will need to discuss the possibility with our professionals and see what they can do to guarantee the surface's longevity and durability.
It is not impossible to install it outdoors and, in fact, rubber tiles are quite popular in playgrounds, city parks, and similar spaces. However, it needs to be done right. That being said, the system or structure of the surface is not difficult to understand either. Rubber is the main material and thanks to being a recycled one, you do not have to worry about having an eco-friendly surface that will offer benefits in the short and long run.
Where is the surface used the most?
---
Since indoor spaces are at the top, you can install them in any place where you need support and safety. Residential and commercial gyms tend to be at the top of this list since the support that this surface provides is truly special and we will mention it again so you keep it in mind. Unlike other surfaces, you can perform high-impact activities all day long and instead of wearing out faster, the surface will resist it without any issues. This is why places with heavy traffic also consider these tiles before anything else and you can easily clean them after a long day, which is just another reason to consider everything for your space.
Schools, kindergartens, and similar places, commonly use rubber tiles as well and we have worked with many of them over the years. The reason not only lies in the support and shock absorption properties but also in how good the surface looks. The geometric patterns—as we previously mentioned—are truly stunning and popular, and they do not vary when it comes to a rubber surface. The tiles might be larger than regular ones but you can adjust this as well depending on who you get the materials and pieces from. At Ocala Safety Surfacing, we offer the option to acquire the tiles along with the installation of the entire surface. This means that the cost of the installation already includes the materials or vice versa.
We encourage you to rely on our experts for this since a poor installation can result in a surface that will not last for too long. It is common to worry about the quality of the materials used and the surface itself, but not many consider the fact that a poor installation can result in the worst outcome: a surface that is not surface nor looks good. We will take care of everything and guarantee that wherever you decide to install it, the surface performs well and offers all the benefits expected: support, shock absorption, longevity, durability, and a stunning look. Just contact us using our phone numbers, email, or visiting our offices. You are free to request a quote as well free of charge and allow our experts to provide some advice and recommendations.
Below is our list of additional services: