Florida Statewide Services by the Ocala Safety Surfacing Team

Finding a reliable company specialized in safety surfacing is already difficult. Imagine having to make sure it is also near you and able to provide the services where you are located. It is clear this is a mandatory requirement considering that a surface will not be installed remotely nor without having the professionals visiting your property or area where you want to install it or need to perform some repairs and other services.
Therefore, when you are trying to handle any project related to this, you need to focus on how near the company or professionals are to avoid more expenses in transportation, and guarantee they are able to offer you what you need and how well they do it.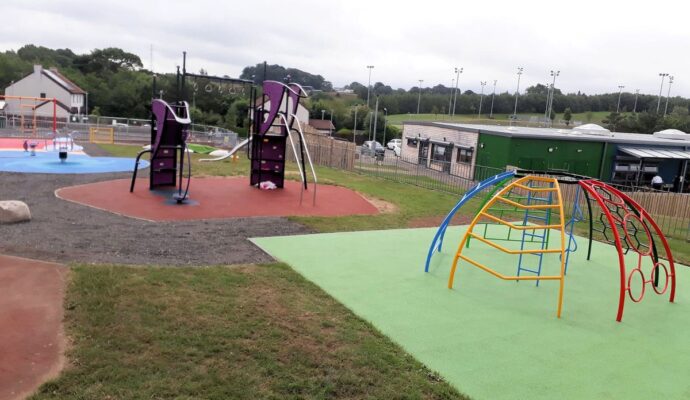 In our company, Ocala Safety Surfacing, we have been offering our services for over a decade and we can promise you that our team knows what it is doing regardless of the project you put in our hands. Installations, repairs, replacements, maintenance, or any other service regarding safety surfacing. We are here to ensure you get the desired results and even those that exceed your expectations. Now, can we prove this? absolutely.
We know it is hard to trust companies nowadays since many people who call themselves experts are actually not and, as a result, it is common to end up hiring those who are not worth your time or money. However, we will show you previous jobs and projects we have completed that are similar to what you need from us and provide advice before you make a decision. Finally, when it comes to the location and where you can find us, this is not an issue. Ocala is the main city where you will find our offices and professionals but not the only ones. Instead, our company provides services to every person and company in Florida and throughout the entire country.
California, Missouri, Alabama, Alaska, and any other state where you are located are within our range. We started as a small company that went from a city to statewide and, finally, to nationwide. We are very proud of this because every single one of our services is available for anyone in the country without any types of additions or differences in prices. If you contact us in Ocala and know about our prices and solutions, expect the same information to be provided from any other location in the USA.
How do we help you in specific?
---
As we previously mentioned, we can assist you regardless of your projects and needs. Installations are definitely our strength due to how we started before providing any other service. However, we are also confident about handling repairs and maintenance of any of the surfaces we work with and even a few additional ones. Also, if you are uncertain about the surface you need or maybe you are having a hard time determining the solution and service you should be looking for, our professionals will provide advice, recommendations, and guidance for you to make the best decision.
A well-informed decision when it comes to safety surfacing is crucial, even if the project seems or is small. Not many people know that the smallest detail can influence a lot in the final result and its quality. For example, did you know that the quality of the materials used is crucial but also the installation and how it takes place? We bet you didn't. This is when we enter: our team will help you with both choosing the surface and installing it. In our case, we only use high-quality materials for each one of them.
Among the surfaces we work with, they are 80% made of rubber but although the material itself is recycled and quite good, there are several types of rubber. Therefore, the quality of the material varies depending on the specific type you get and which one is used during the entire process of fabricating the pieces of the surface or granules. At Ocala Safety Surfacing, we only use TPV or EPDM rubber, which are part of the best rubber options in the market yet affordable.
Therefore, you do not have to worry about this aspect since we provide the materials along with the installation that is included in the price of the service. When it comes to the synthetic grass and turf we also offer as surfaces, we ignore using basic plastic but rather focus on nylon and polyethylene. That being said, this means we are able to get you started with the materials and every part of your installation projects. However, when it comes to surfaces and repairing or replacing them as well as performing maintenance, keep in mind our team will focus on other needs and factors instead of the quality of the materials and all. But you can continually rely on us for this without hesitation.
How to get in contact with the nearest professionals
---
If you are worried about being unable to reach out to our professionals, don't be. When it comes to locations and all, you will certainly have it easy in Ocala since we are located in a very strategic place in the city, but this does not mean it will be a struggle for the rest of our offices. Also, you can easily call or email us and just let our team know from where you are contacting us. This will help them to identify the nearest office or professionals and get you in contact with them to start working on your needs and projects.
You can fill the contact form on our website as well where you are welcome to request service right away, ask all your questions, clear doubts with our team, or request a quote for a project you have in mind. We will get back to you in less than 24 hours and guarantee you have every doubt and question cleared while also giving you some extra information about our services and how easy it is to locate us in your city and state.
Below is our list of additional services: