Get a FREE QUOTE from the Ocala Safety Surfacing Team Today!

One thing is to find the company or professionals you need and decide to hire; the other is being able to contact them easily. However, this is a big issue when it comes to safety surfacing since many companies in Ocala and throughout the state do not make it that simple. This is when people or other companies that require the services ask: isn't contacting them supposed to be much easier than having to struggle to find the contact information? Well, it should, but there are many "but" involved in this.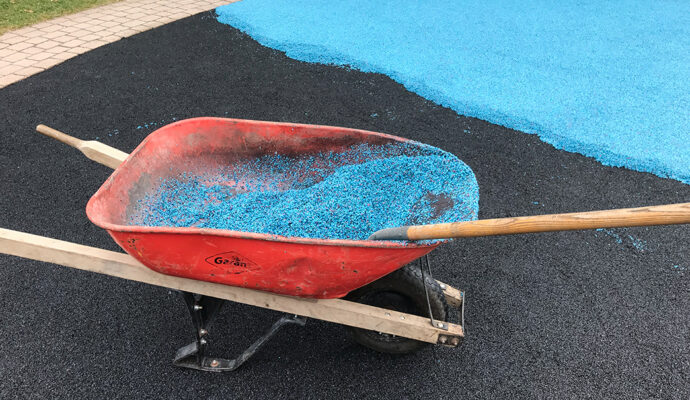 Fortunately, our company Ocala Safety Surfacing is quite easy to reach out to since we are focused on providing top-notch services, accessible and affordable ones as well. Therefore, if you are trying to find and contact professionals who can help you and even exceed your expectations through their services, you will find what you need with us. The best part? It only takes a call, email, or fill our contact form to get in touch with us.
Now, we know you are probably asking yourself if we have the right service for you in our company and we are very confident that we do. You can choose from any of these 8 services below and let us know if you have other requests or needs, after all, we are here to assist you even in some projects and issues that might not be included in our established services.
Safety Surfacing Services.
Installations, repairs, maintenance, and replacements, all can be handled by our professionals without problems. We know that most companies in safety surfacing only dedicate their time to offer installations of the surfaces they can work with. However, this is not everything someone could need for their surfaces. What about those that already have an existing one? This is why we focus on providing the best solutions and services overall.
Bonded Rubber.
This is a unitary surface with great porosity and drainage. It dries quicker than others and can be used in almost every outdoor space.

Bonded Rubber Mulch.
Highly recommended if you are trying to imitate wood mulch but also get a stunning and safe surface at the same.
EPDM Rubber.
This type of surface is flexible, long-lasting, and can be used for roofing, flooring, and other purposes.
Rubber Tiles.
Get the geometric pattern you want along with extra support for joints, knees, and ankles.
Poured-In-Place Rubber.
This surface provides extra shock absorption thanks to its two layers: a base layer for the main properties and a wear layer for protection and design.
Synthetic Grass.
You can imitate real grass and obtain the same properties without having to water it nor provide a lot of maintenance.
Synthetic Turf.
Mostly used in spaces where high-impact activities take place as well as in areas or spaces where sports or specific training sections are common.
Feel free to contact us anytime at Ocala Safety Surfacing for any of these services available. We will be more than happy to assist you in every detail and project in your hands.
Below is our list of additional services: